Top Quality Food
Our Produce

Here at Mother Kelly's Famous Fish and Chips we know that to provide quality food, you must first source quality ingredients. Throughout the generations, as a family, we have always used the same suppliers. This means they have an excellent understanding of our requirements. They can also supply the consistent first class produce we demand, regardless of the season or market difficulties. Read on to find out more about the stockists we use, and why.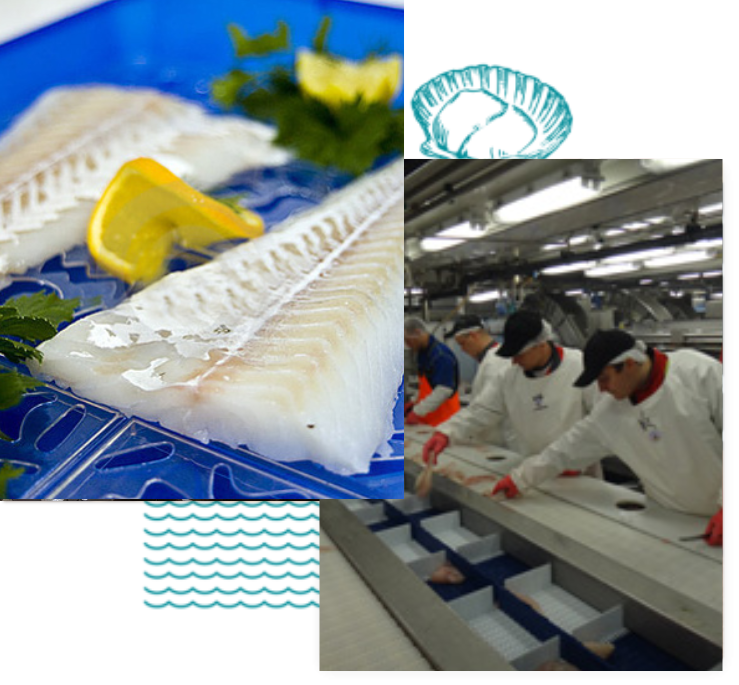 We use FAS 2000 Ltd to supply all our fish. They offer a high-quality range of fish direct from Norway, Faroe, and Iceland. All our fish is (MSC) sourced from carefully managed fishing grounds to ensure sustainability and plenty of fish for generations to come. Furthermore, all the fish we use is frozen at sea to lock in freshness. We also do not sell endangered fish species such as Huss or Skate.
Fish provides vitamin C, B6, & B12. Some iron, zinc & calcium as well as iodine, omega -3 fatty acid and some important dietary fibre. It is also 1/3 of daily recommended allowance of vitamins for man and ½ for a woman.

There are over 5000 varieties of potatoes worldwide, but we've found that you can't beat Maris Piper. They make the perfect chippy chip, and we should know, we use around 2 tonne of potatoes every week! Our suppliers Martin Willis and Southcoast Potatoes have been distributing potatoes and oil to the chippy industry since 1984. We have used their services for over 30 years because their potatoes produce high-quality chips throughout the varying seasons, and this is fundamental to our success.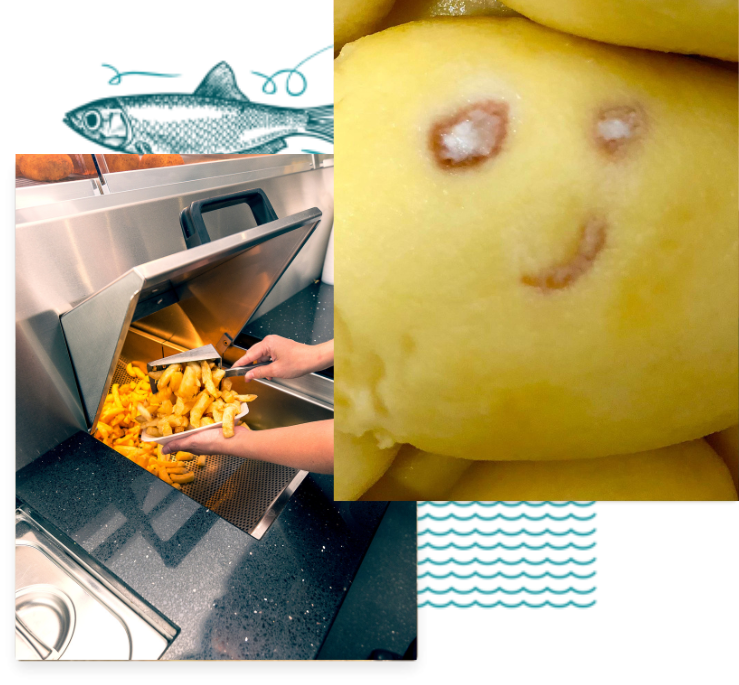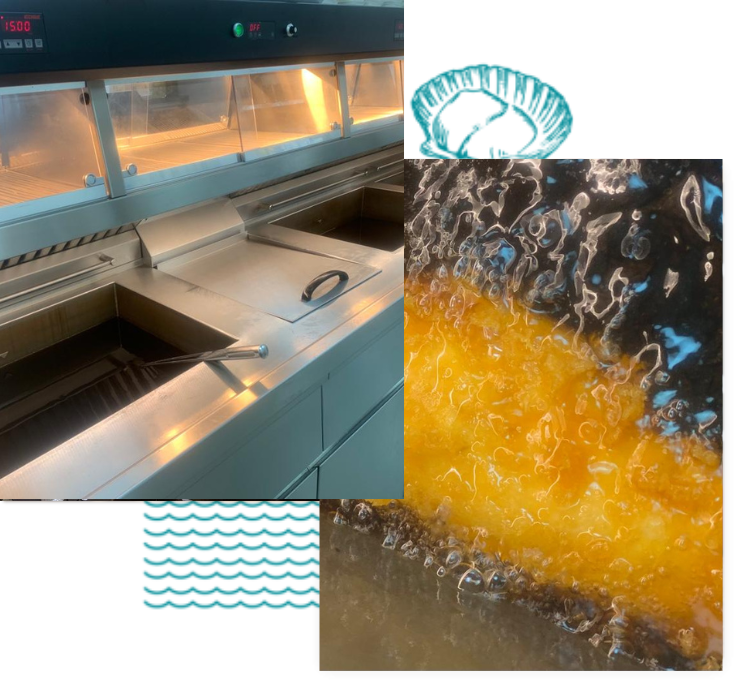 Much like all our ingredients we source our oil responsibly. Provided by the same companies as our potatoes. It is not genetically modified. It is non- hydrogenated, and it has no additives either. But most importantly to us, it is certified sustainable palm oil by RSPO. Furthermore, all waste oil is sent off to be recycled.

In a further attempt to keep our business as environmentally friendly as possible, we have a no plastic packaging policy. Therefore, all our packaging is bio-degradable or completely recyclable. We also aim to keep all waste both food and packaging to an absolute minimum. This might mean that sometimes particular items may not be available. However, this is a rare situation and often very temporary.
29 Lavant St, Petersfield,  GU32 3EL
Mon: 17:00 – 21:00, Tue-Sat: 11:30 – 14:00 & 17:00 – 21:00, Sun: Closed