The name Mother Kelly's Famous Fish and Chips was established in 1987 by Trevor West and his family. Trevor has worked in fish and chip shops since he was just 13 years old when he started working with his father. Learning from the best, he enjoyed the fast-paced environment and was happy to follow in his fathers' footsteps. As such, shortly after leaving school he became the branch manager and then progressed to become an area manager. It was through this chain of events he met his first business partner and eventually the Mother Kelly's brand was born.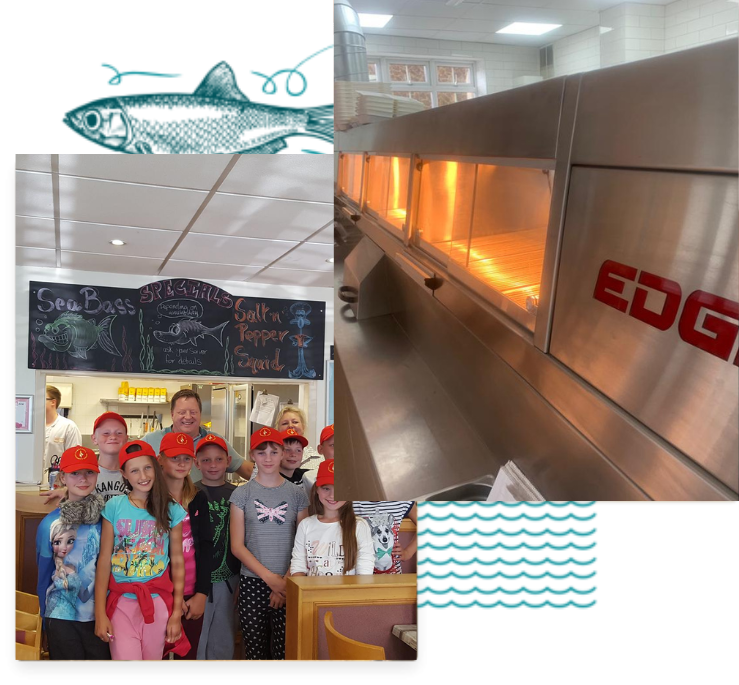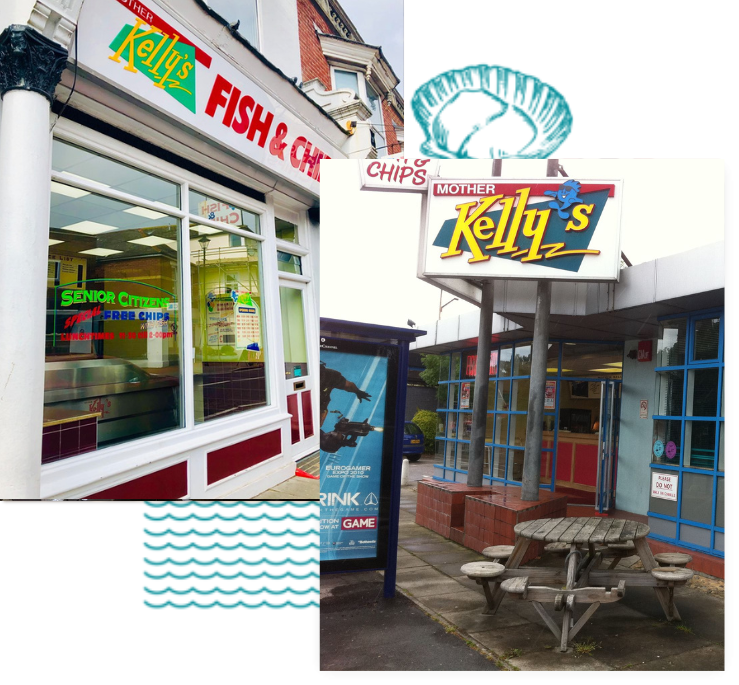 Trevor already co-owned two chip shops in Purbrook and Denmead. But when he bought the restaurant in Paulsgrove he wanted a new brand. Originally, the restaurant was to be called Kelly's Fish and Chips. However, someone misheard the name and thought it was Mother Kelly's. We loved the name, it's link to the song and the memories it brought to people, therefore it just stuck. The Paulsgrove restaurant opened in 1987 and over the next 30 years we enjoyed a fantastic reputation. Consequently, becoming Mother Kelly's famous fish and chips.
During the second World War, fish and chips was not subject to rationing. This is because the British Government worried the dish is so embedded into our culture, that limiting it would damage morale.
Trade for three generations

Fish and Chips has been the family trade for three generations. As mentioned earlier, Trevor's father owned his own chippy where Trevor worked in his early years. He took these skills and knowledge and shaped his career. The very same skills he taught his son Nick, who consequently went on to open his own shop. Following in his fathers' footsteps and his grandfathers before. If you are ever in Winchester, be sure to pop into Nicks shop, Seafare. They have a mouth-watering menu choice.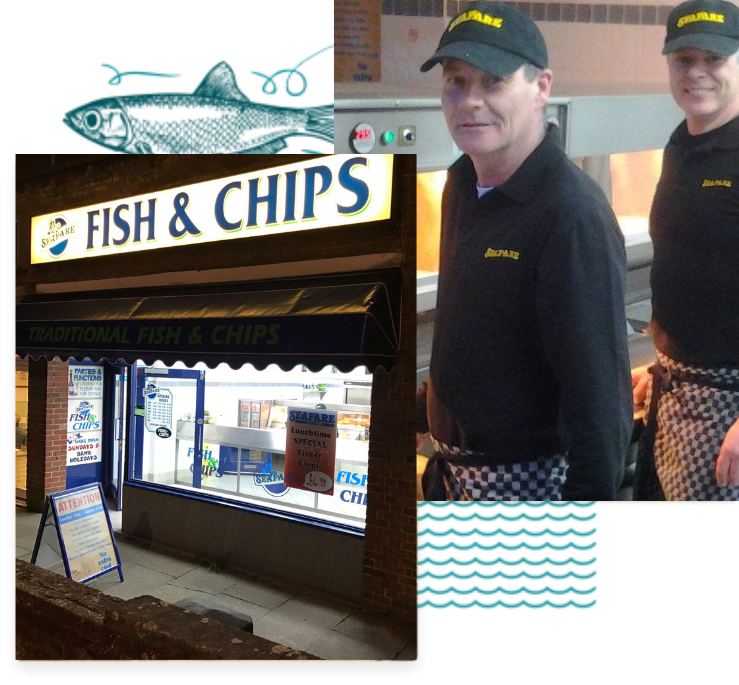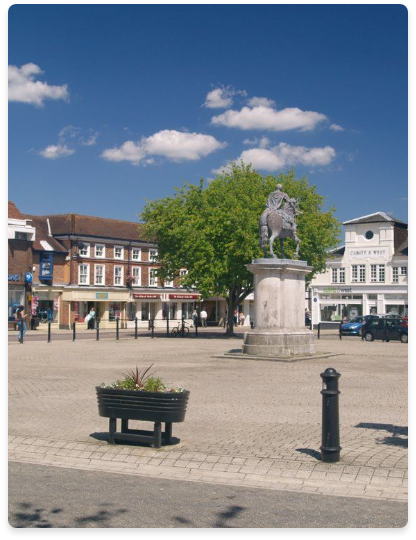 Following the success of the restaurant we went on to open two further shops in Emsworth and Petersfield. As time went on Trevor decided to relocate his family to the Petersfield shop. Therefore, he sold the restaurant in Paulsgrove to Deep Blue back in 2018. Continuing to run both take-away shops in Emsworth and Petersfield. However, in 2022 we sold the Emsworth shop. Our long-term staff members Chester and Maria have taken over and intend to rebrand soon. We continue to serve our famous chip shop menu from our shop in Petersfield.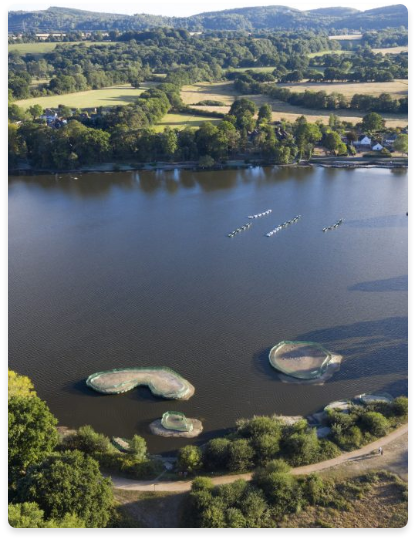 We are strong believers in supporting your local community. As a business, we feel it is important to give something back wherever possible. From sponsoring local teams to donating to community projects, this has always been the forefront of our ethos. During the 2021 pandemic we served over 3000 meals to NHS workers completely free of charge! In addition, we partake in charity work for several causes very close to our hearts. Including:
29 Lavant St, Petersfield,  GU32 3EL
Mon: 17:00 – 21:00, Tue-Sat: 11:30 – 14:00 & 17:00 – 21:00, Sun: Closed